Hope Chitcka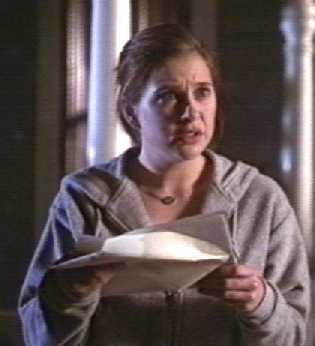 Played by: Non-player character.

Sex: Female

Clan: Ventrue

Generation: 12th

Position: Elder.

Born: October 30th, 1210. London, England

Appearance:
She has long blond hair she has wild green eyes. She is 5'1". She has a birth mark on her left shoulder. Her lips are as red as blood and her skin is soft as velvet.
Background:
She was born on October 30th, 1210. Two years after her sister Cheyenne. When her sister came back she was the only one of the family that survived. When Cheyenne came back she turned Hope into a vampire. Hope hates the vampires for what they did to her sister. And she knows that she must live with it. She moved to New Chelsea with her sister in 1894.
Powers:
Her strongest power is Fortitude she can stand what pain she gets.

Her medium power is Dominate. She can make anybody do what she wants them to do whenever she wants.

Her weakest is Presence. She can have no supernatural effect on people..
Back to Characters...
Back to Vampire Page...