Cheyenne Chitcka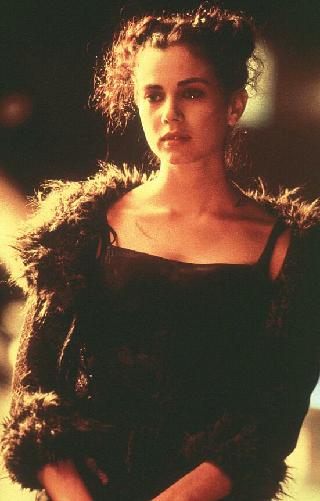 Played by: Melanie Turpin

Sex: Female

Clan: Ventrue

Generation: 11th

Position: Elder.

Born: May 25th, 1212. London, England.

Appearance:
Cheyenne is a female of medium height and long black hair. Her clothing is that of peasant times. She is slim and she has silver eyes with a hint of mystery in them. She's 5'5", and as a very beautiful body. She is very kind to the other people of her clan.
Background:
She comes from London where she lived with her family until she disappeared when she was 14 years old. No one knows what happen to her. She reappeared three years later. She moved to New Chelsea in 1894.
Powers:
Her strongest power is Dominate. She can have a man when ever she wants. She is very seductive.

Her medium power is Fortitude. She can stand what ever pain she has for a while.

Her weakest power is Presence. Her physical figure does not appear imposing.
Back to Characters...
Back to Vampire Page...