An Honor Just to be Nominated
This is great! I got some awards for just the Angel section; here I will proudly display the awards given me by the good, good people that sponsor them.
I know I don't deserve them, but here they are. First four received on March 3rd, 2000:
I got this award from "Touched by Angel":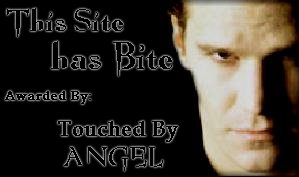 I applied for this, from City of Angel:

but also got this!

And one from "An Angel's Soul" (now apparently defunct):

From "My Little Dictionary of Buffy and Angel", I got this nice award. Received on Nov 17th 2000: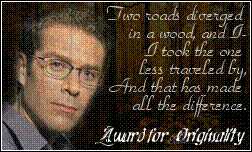 Wow, eh? I'm really quite ecstatic about it. Long live
Angel
! Long live "BdI: the Realm of the Slayer"!